Underwear brings $900K to Swedish footballer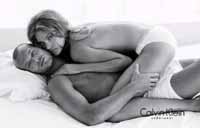 Freddie Ljungberg, 27, a midfielder for the Swedish national team and in London's "Arsenal," has become another sex symbol in the world of football, or soccer, alongside with David Beckham.
"The decision to pose for photographers only in underwear took me some thought. I have never even showed my naked arms in commercials," the footballer once said.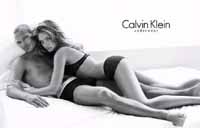 The photo session for Calvin Klein underwear turned out to be a huge success. As a result, Freddie was offered to take another photo session, this time with a partner. That was a Russian model Natalia Vodianova.

As we can see, the footballer who became known for his ability to choose the right position on the field, has now succeeded similarly in bed. However, the model's husband Lord Portman is not supposed to worry about it: Freddy swore once that he would never have sex before a football match. 

Ljungberg was paid $900,000 for Calvin Klein underwear ads. Freddie made a donation of $14,000 that he received from his photos,  to the Halmstad Hospital.

Click here to view the gallery of another model who knows the art of seduction