Designers fight foot fungus with faeces, rotten fish and dead rats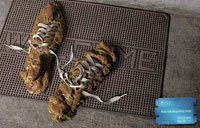 Designers from Philippine Ad agency DM9-JaymeSyfu created quite a dubious series of ad posters advertising an antifungal agent Tolnaftate.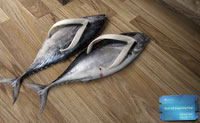 The slogan they have chosen for their product is also as straight as their posters: «Root out disgusting fungi».
It is obvious that there is nothing pleasant about fungus on one's feet. So the ad designers decided to expand this and compared feet fungus with trainers made of faeces, flip-flops made of dead fish and slippers made of dead rats.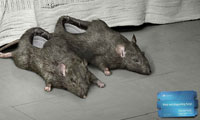 However it should be noted that such a strong advertisement might work against the advertisers – it could happen that consumers may associate the advertised brand with feases on their feet or with rotten fish.